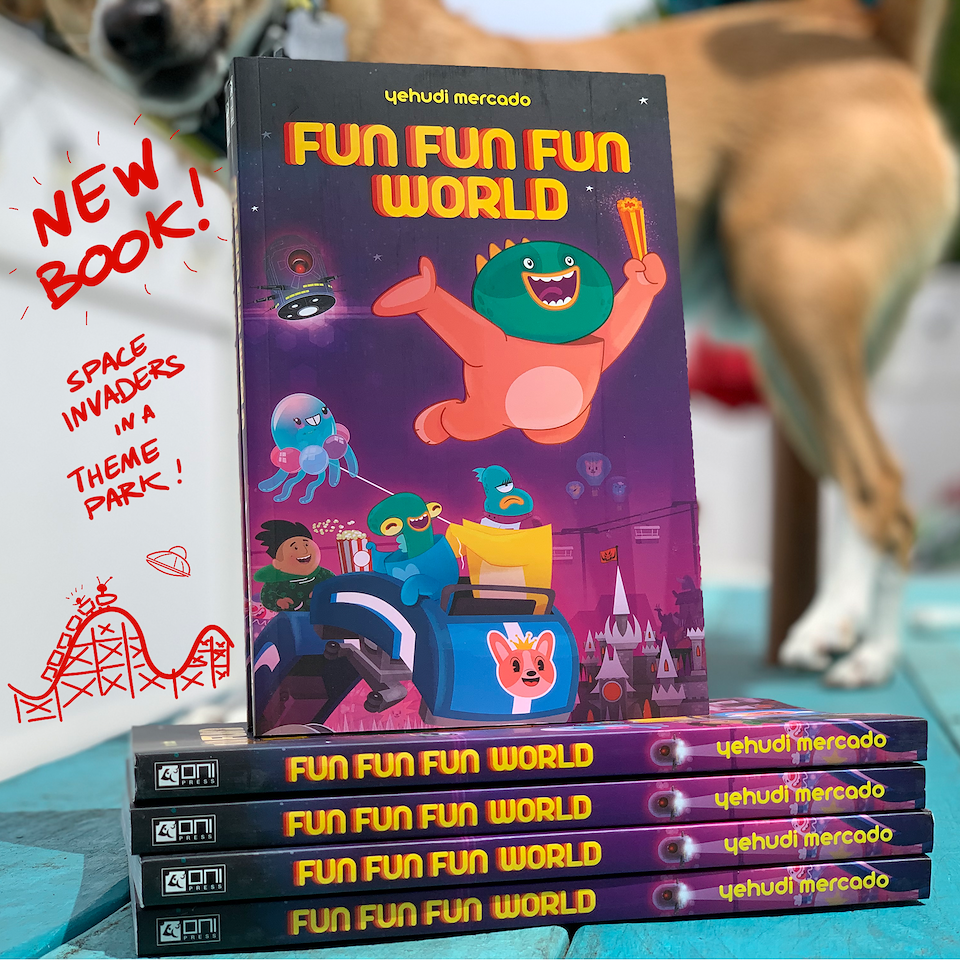 The Devastorm 5 is an alien warship whose prime directive is to seek out planets to invade and conquer in tribute to the almighty Alien Queen. The only problem is that the crew of the Devastorm 5 is the worst in the fleet.
In a last ditch effort to be taken more seriously, the Devastrom 5 crew vows to conquer Earth once and for all. Ground zero for operation "Conquer Earth" is a defunct amusement park called Fun Fun Fun World, overrun by cats and hiding a major secret.
Star Trek meets Invader Zim
A human boy and an extraterrestrial team up in this zany theme-park adventure.
"Boy weirdo" Javi loves scary rides and amusement-park games. It's perfect, then, that his dad is a "theme parkitect" who's been working to reopen the shuttered Fun Fun Fun World. When real live ET's crash-land at Fun Fun Fun World, Javi sees this as an unprecedented opportunity to harness their technology. For his part, Minky, Devastorm 5's captain, is full of bravado, eager to conquer Earth for the Gonzol Imperium. With the theme park's slogan, "it's not a dream if you believe it," as their motto, the unlikely allies team up to turn their dreams into reality. The twisty plot brings together plenty of churros, deception, sabotage, feral cats, augmented reality, jokes, and lessons learned. The ET's are primarily turquoise; both ET's and humans with feminine pronouns are endowed with noticeable eyelashes. Brown-skinned Javi and his father are Latinx while theme-park visitors have a diversity of skin tones, and some present as queer. Mercado's art is dynamic, full of energy and bright colors that burst off the page. With some suspension of disbelief required (would Javi's dad really leave Javi alone at the park for a week?), this is a great choice for fans of James Burks' Bird & Squirrel and J. Torres and Sean Dove's BroBots.
A silly and surprisingly heartwarming alien invasion . (Graphic science fiction. 7-10) - KIRKUS REVIEW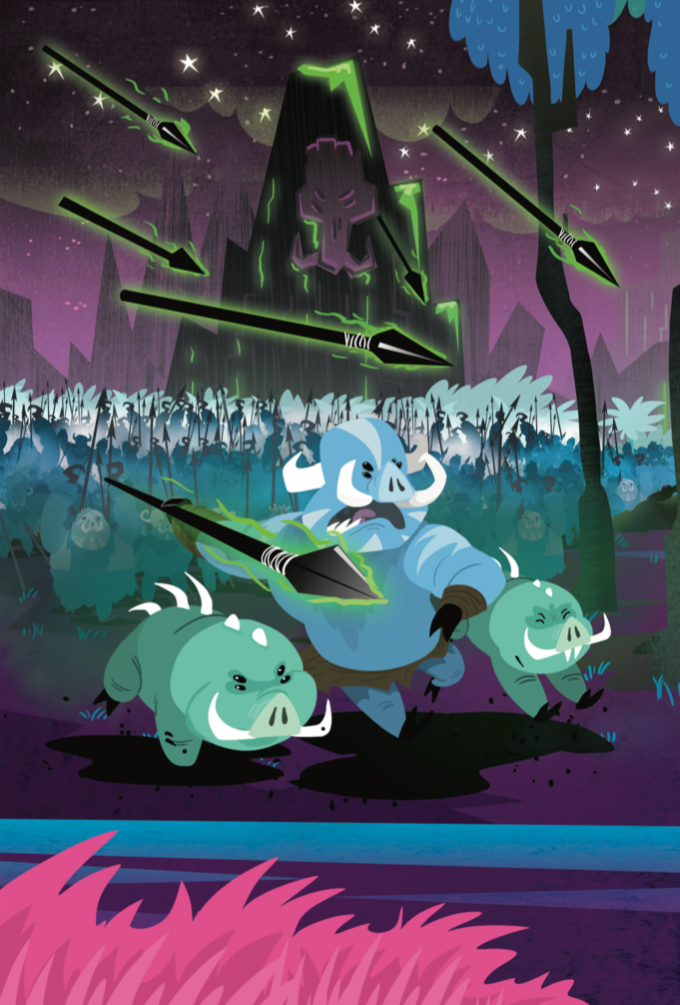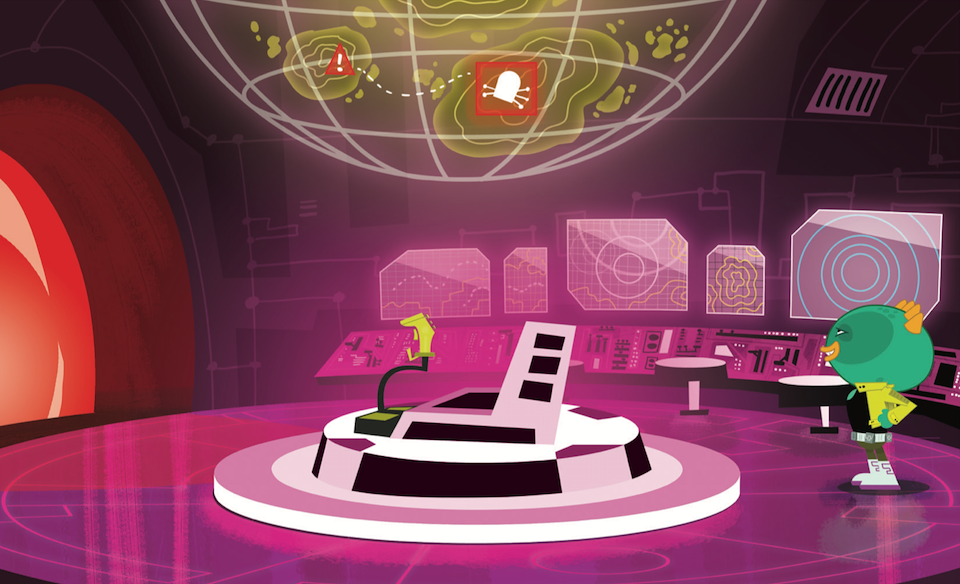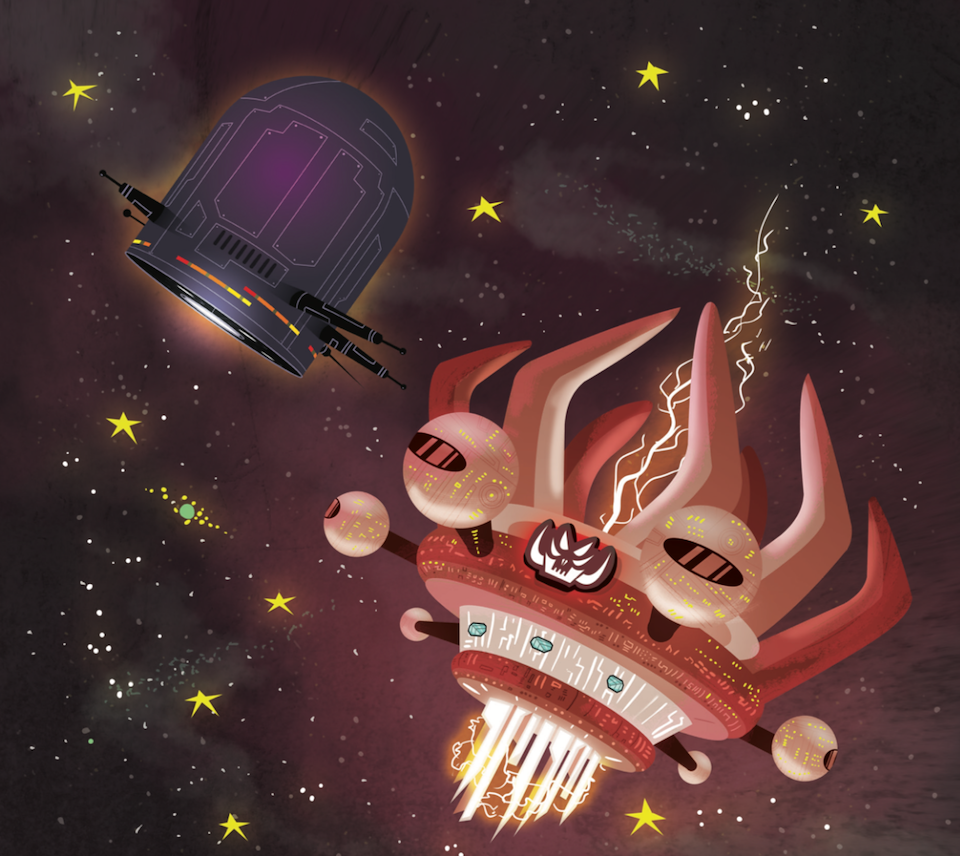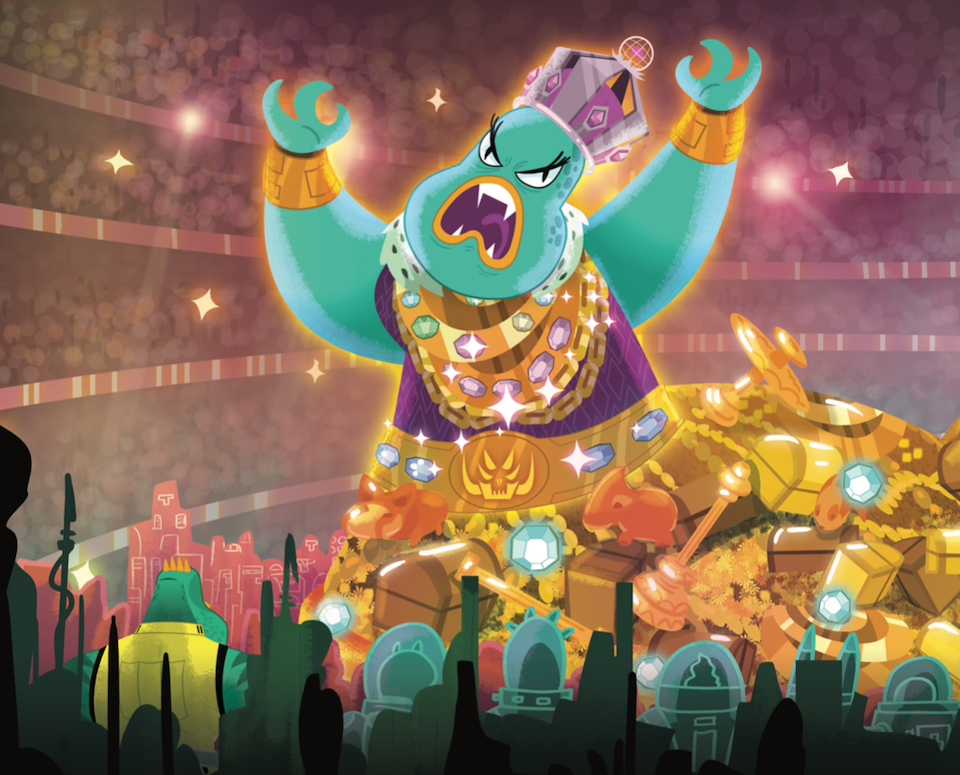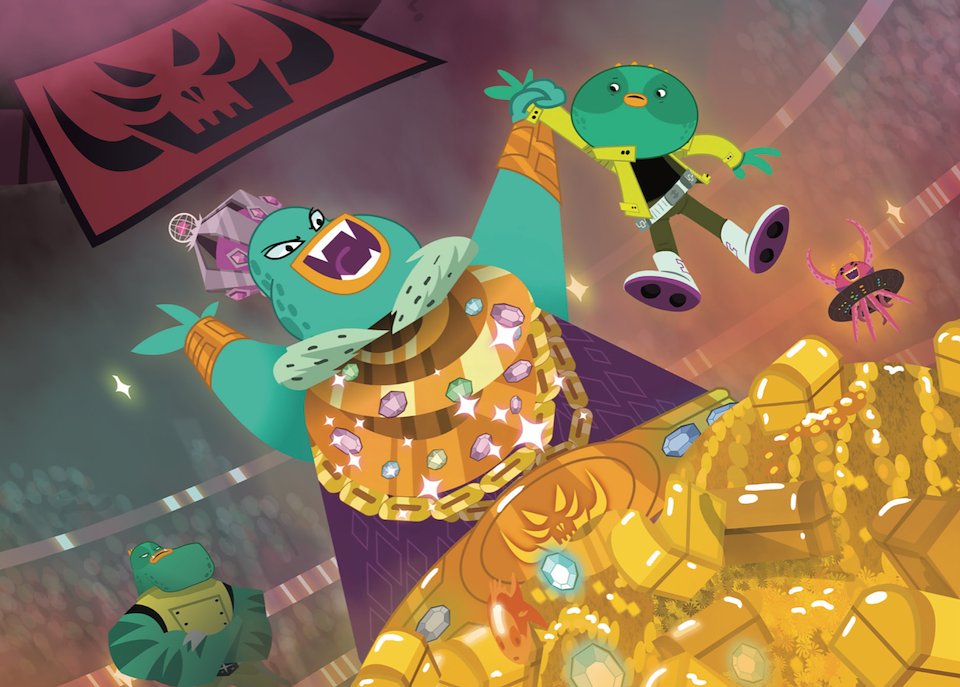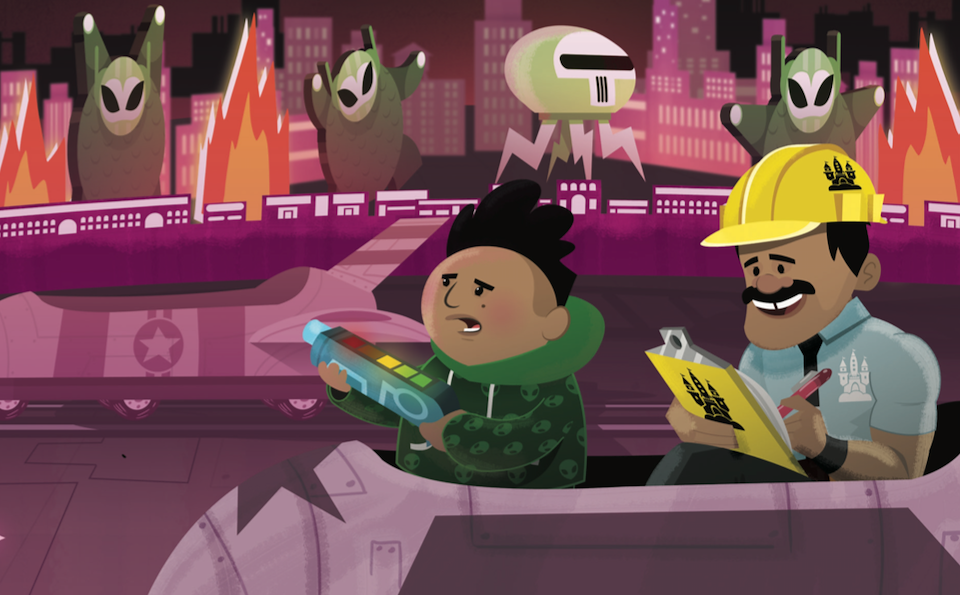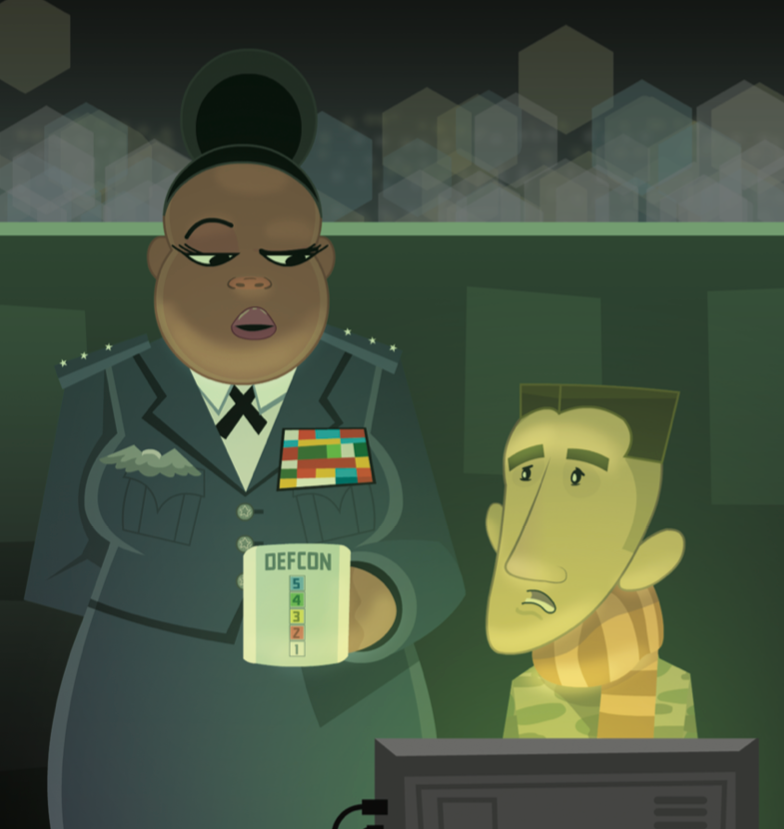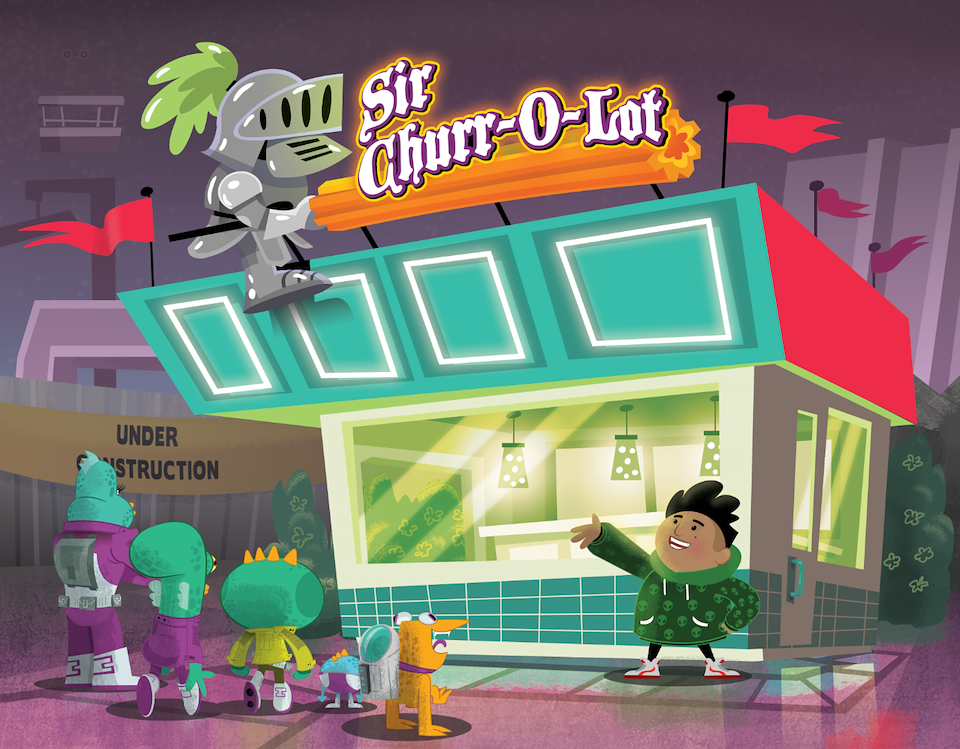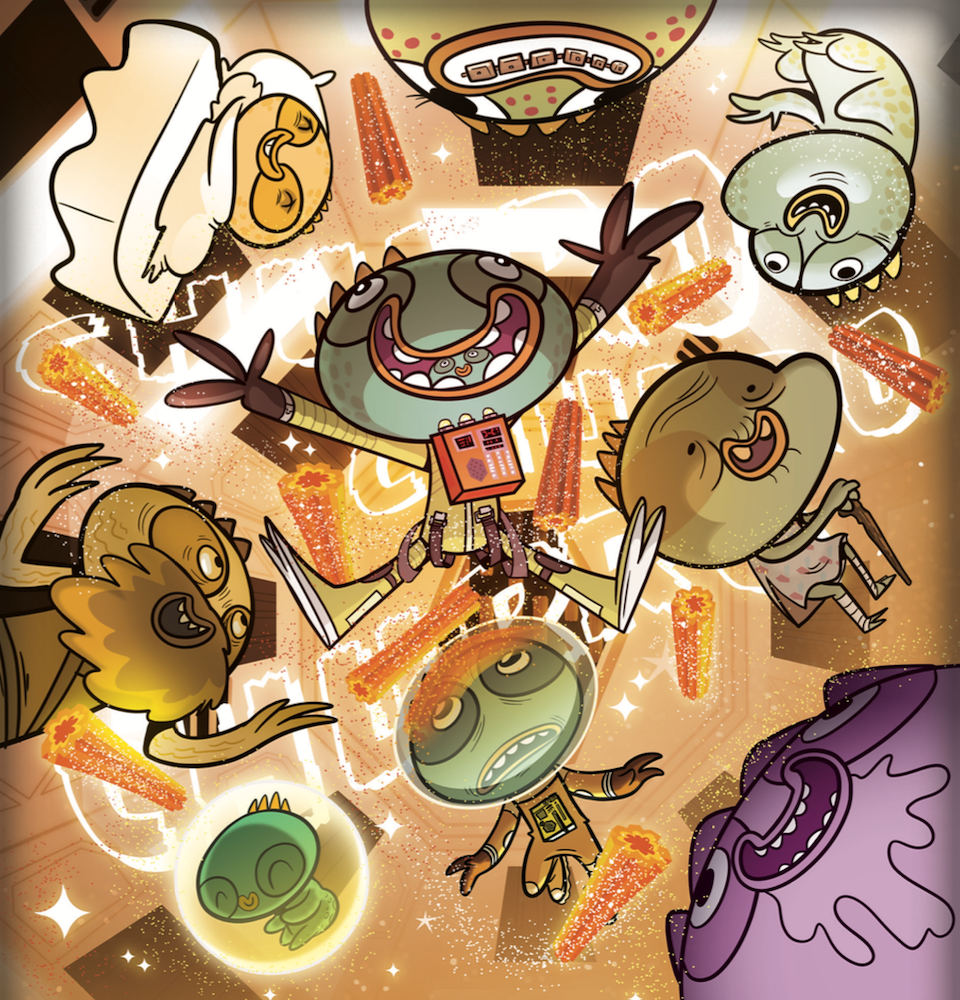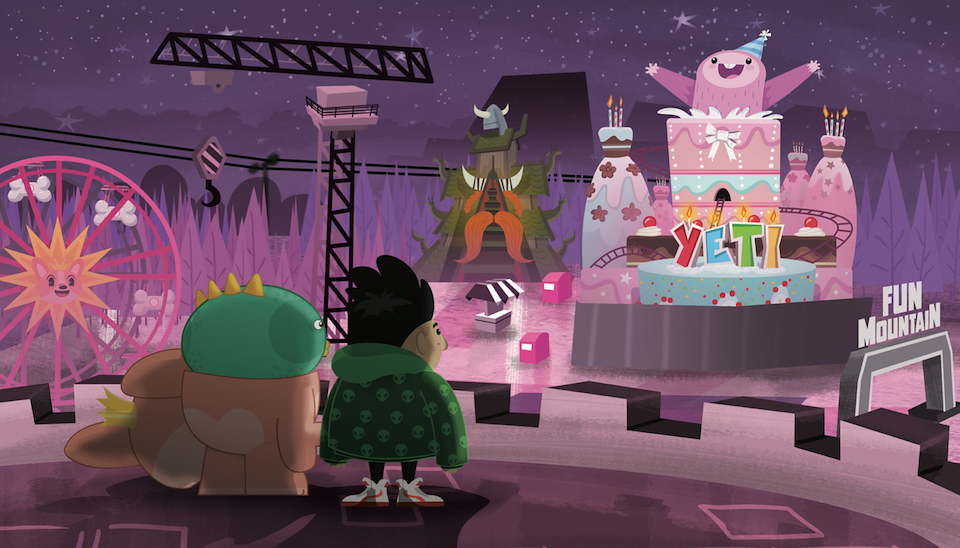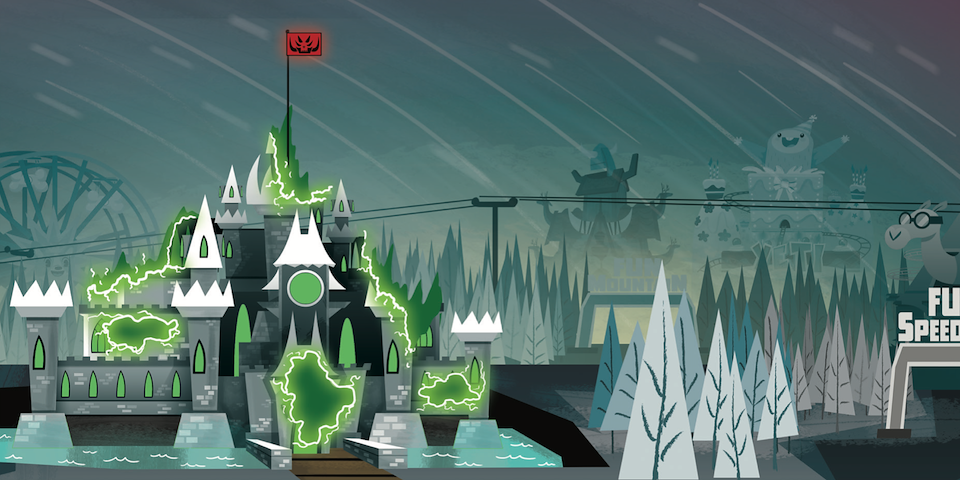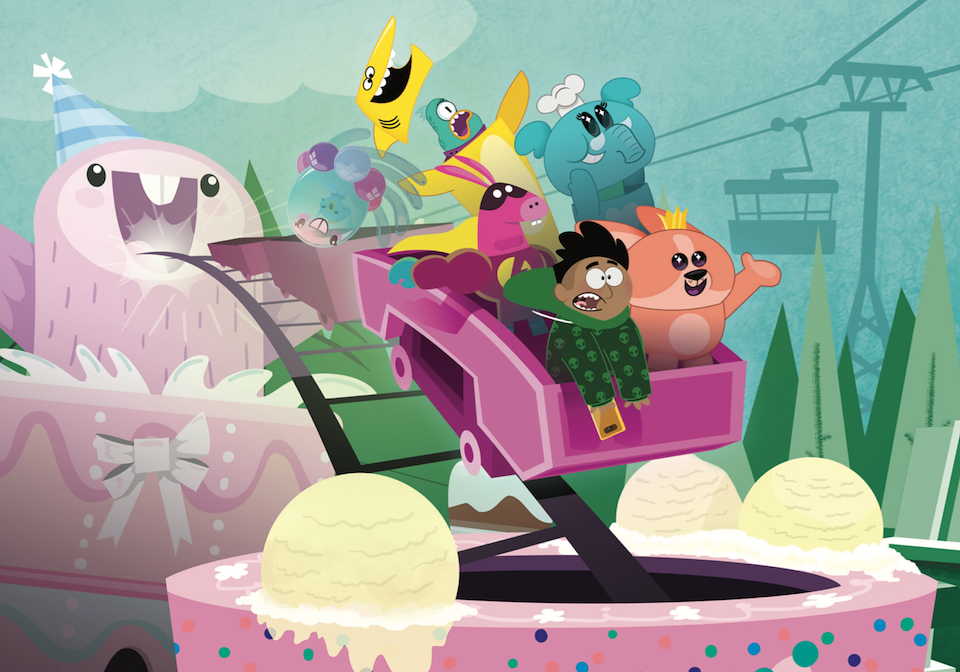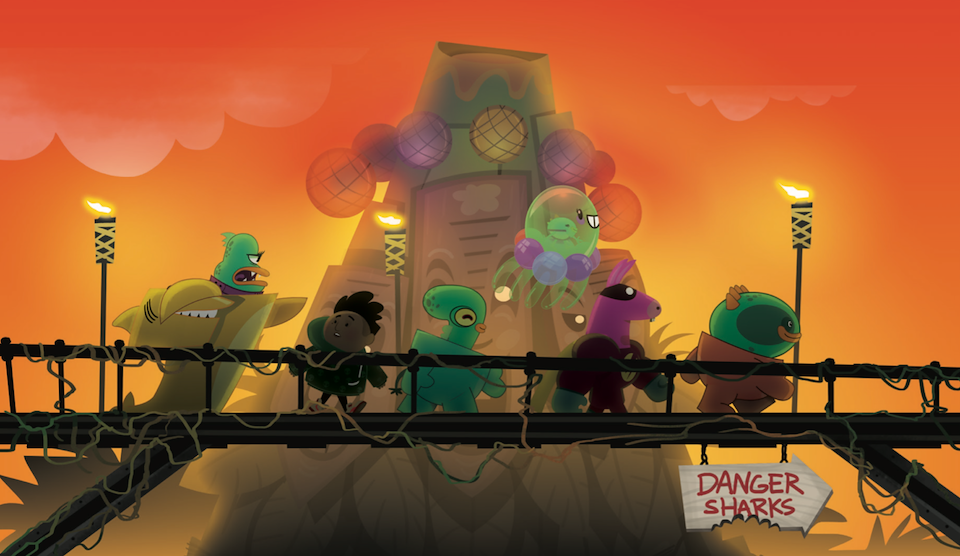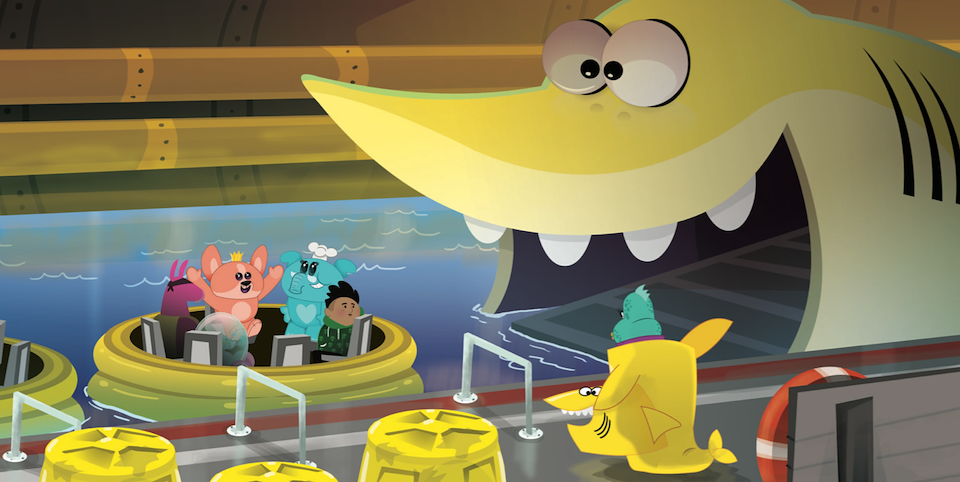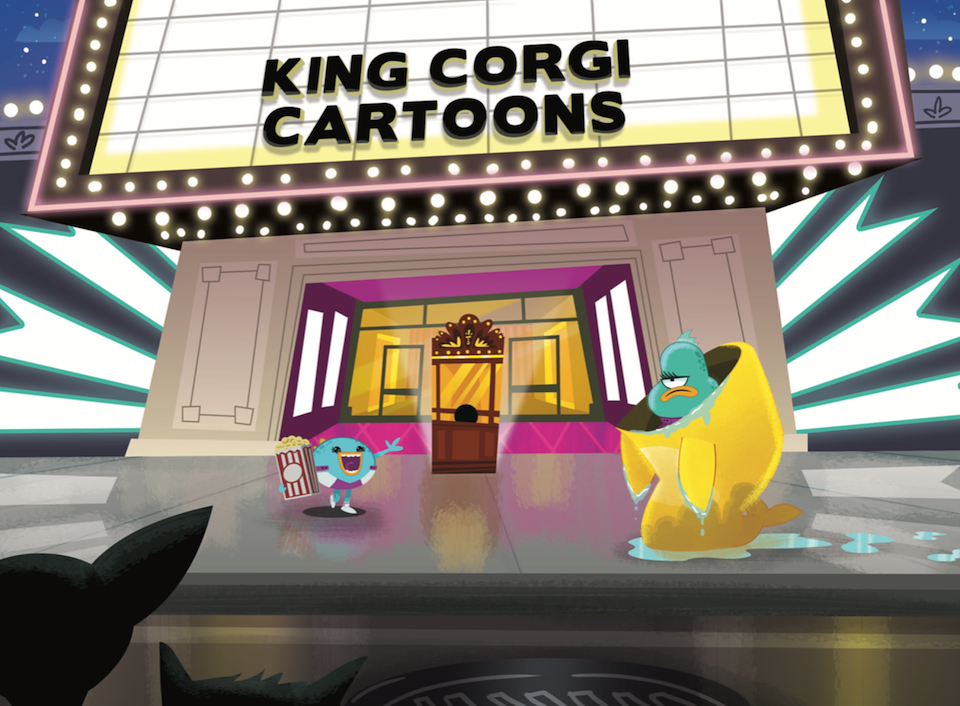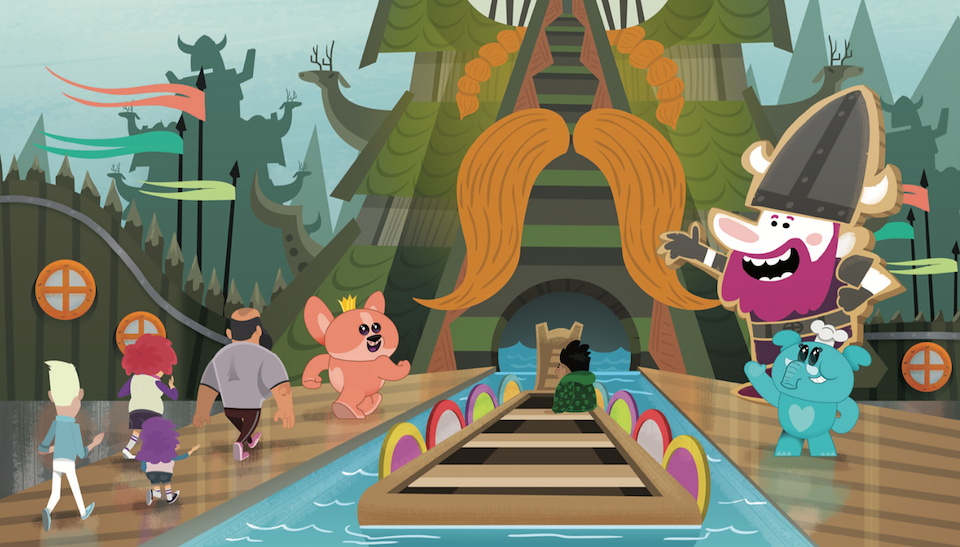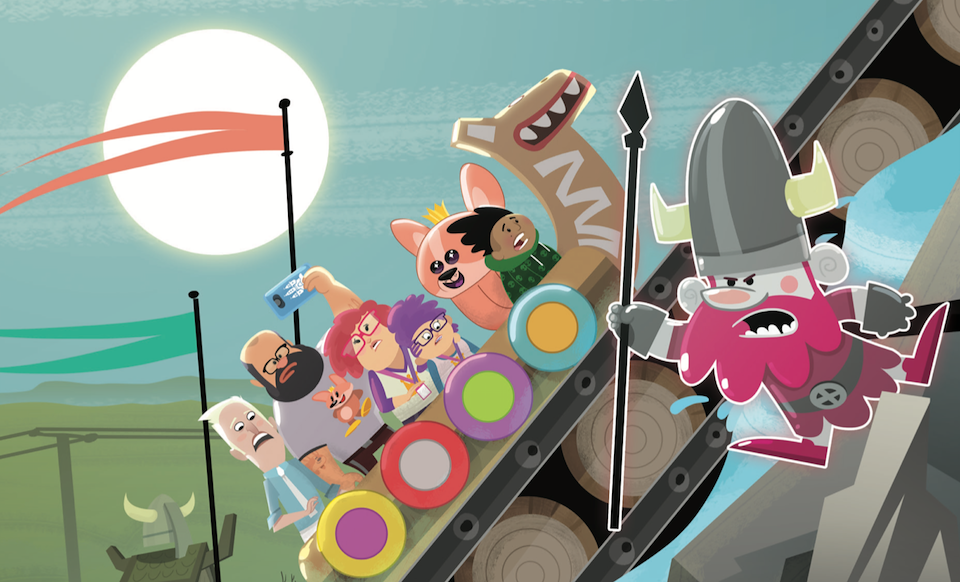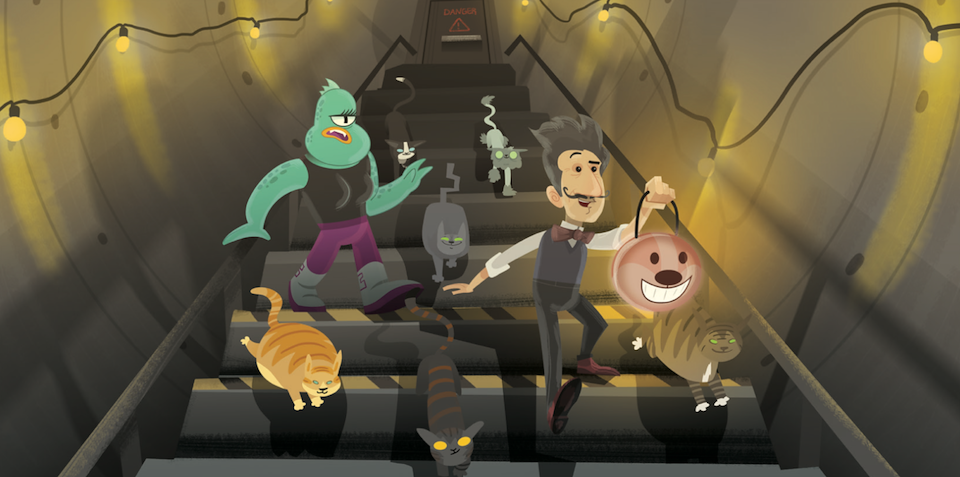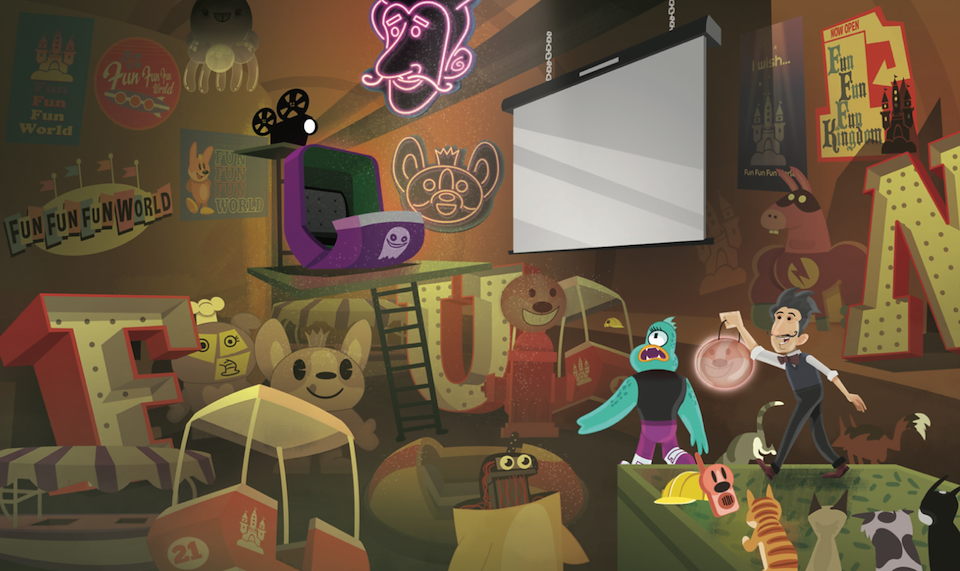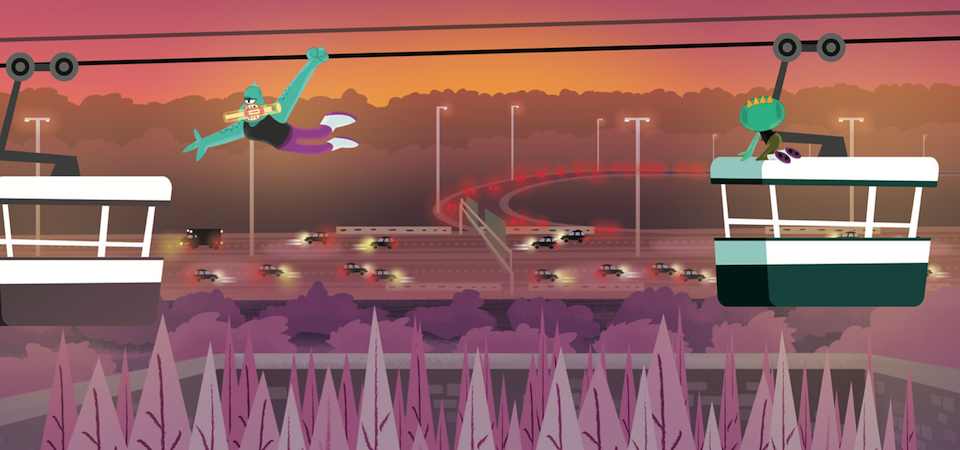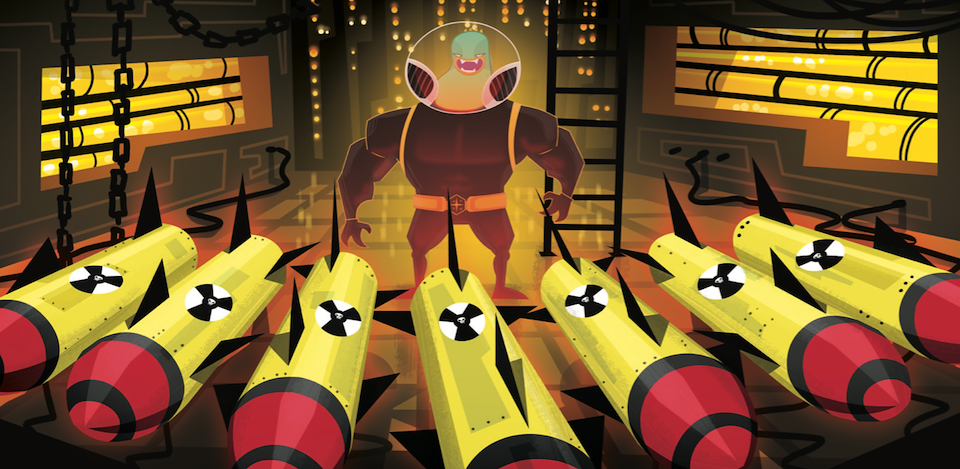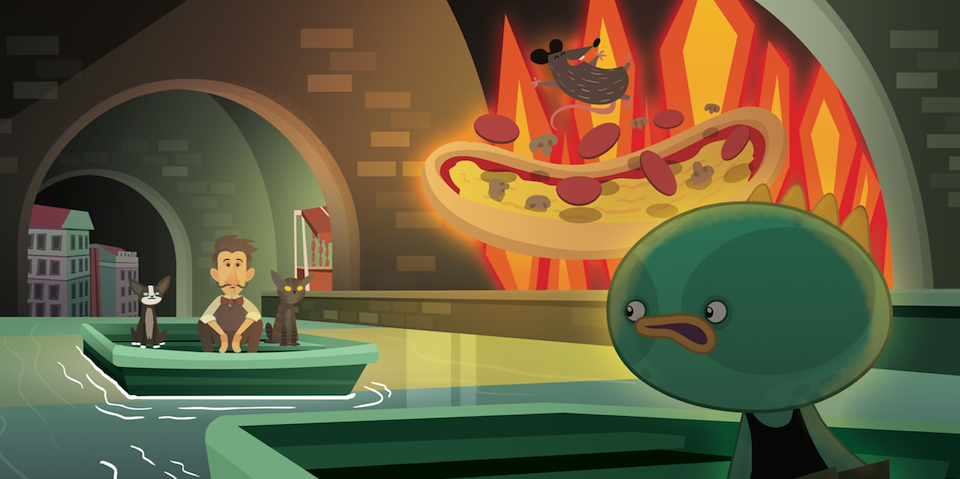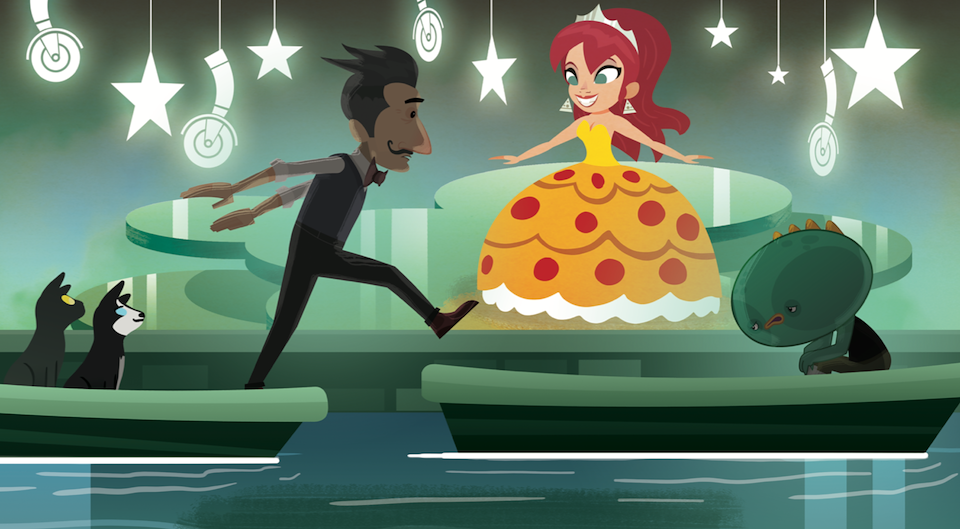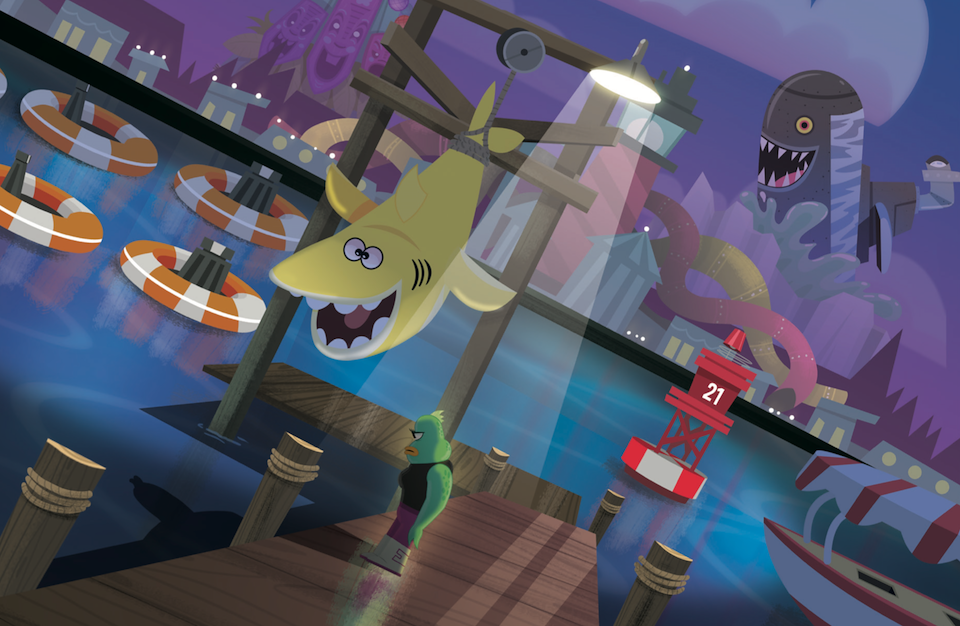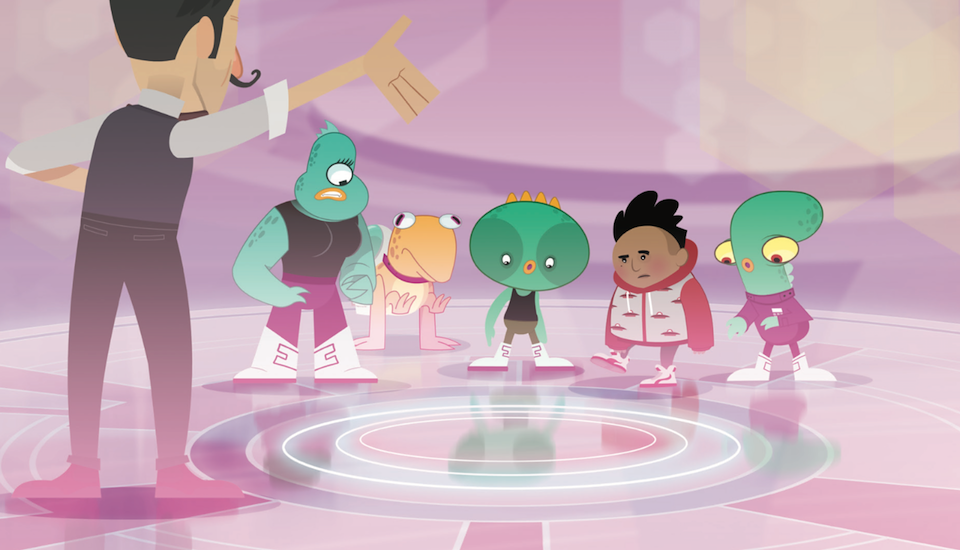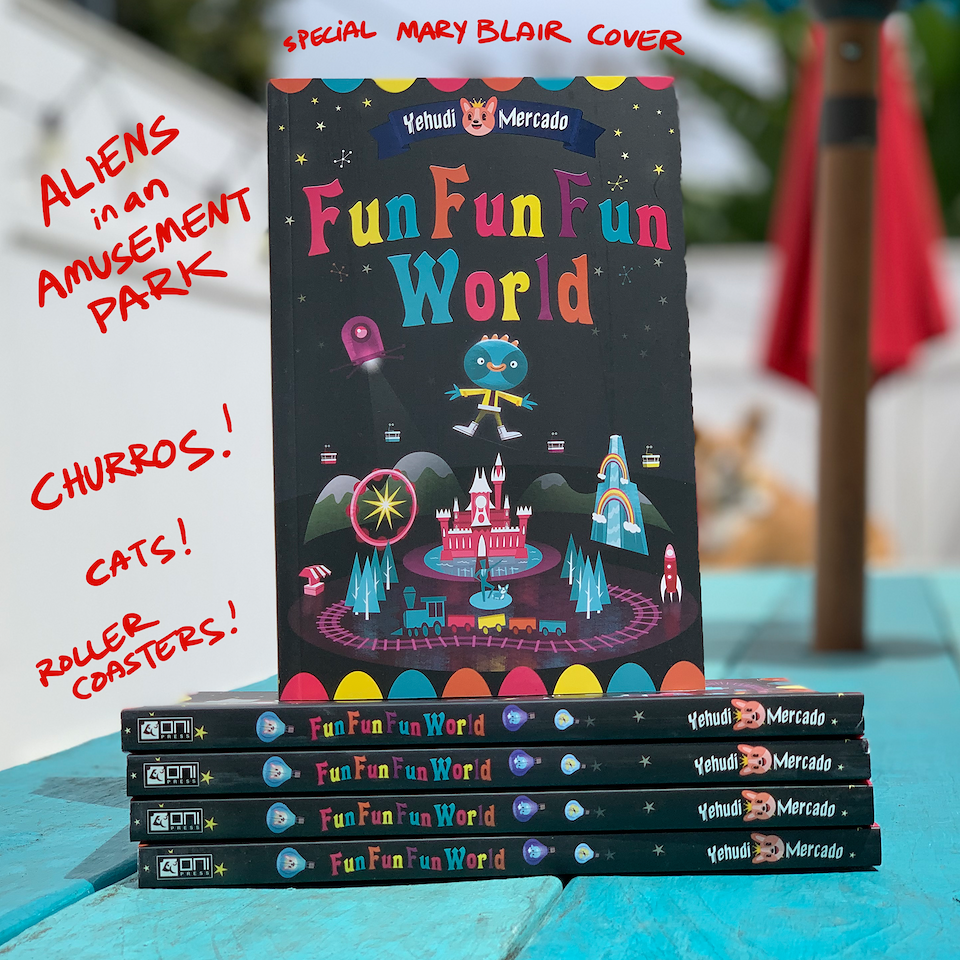 Fun Fun Fun World
A brand new Graphic Novel about aliens, churros and theme parks!