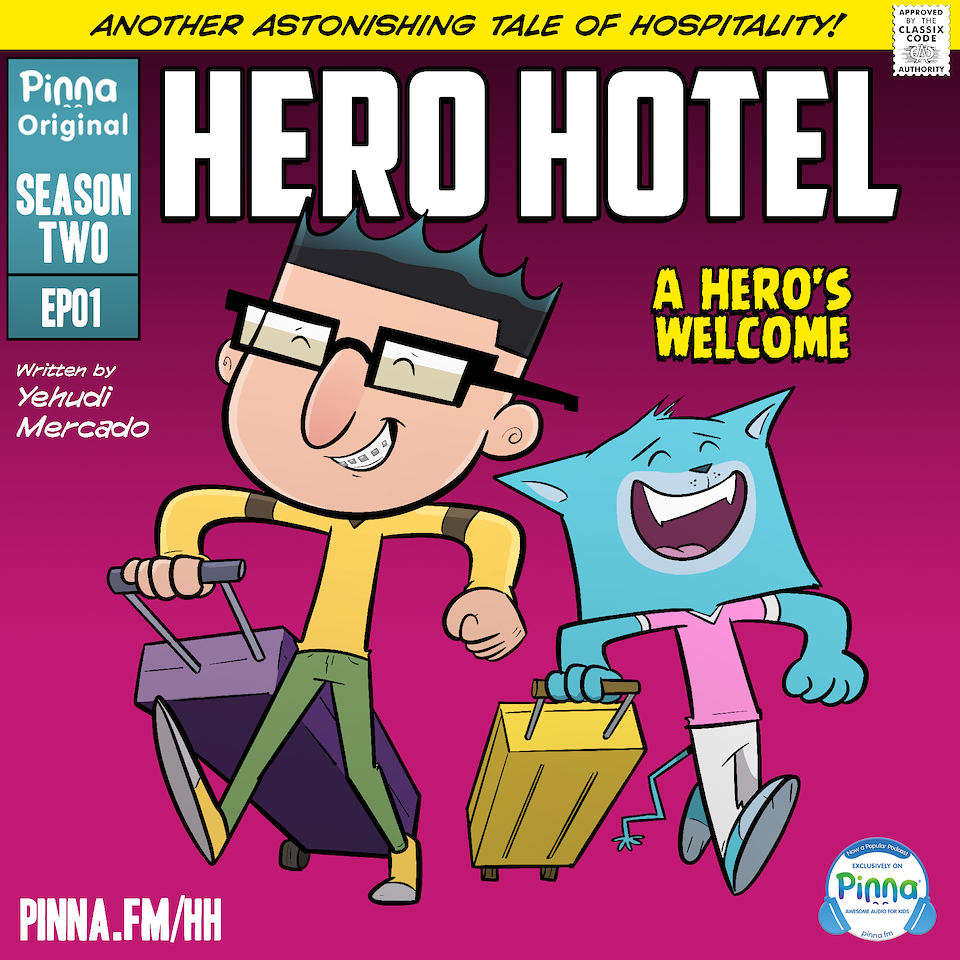 1 - A Hero's Welcome (28 min)
Coming off of the events of the previous year, Chet and Boomer arrive back at Hero Hotel for another fun summer. Grandma Zee has the trumpets, confetti, and party streamers all set for a very special return!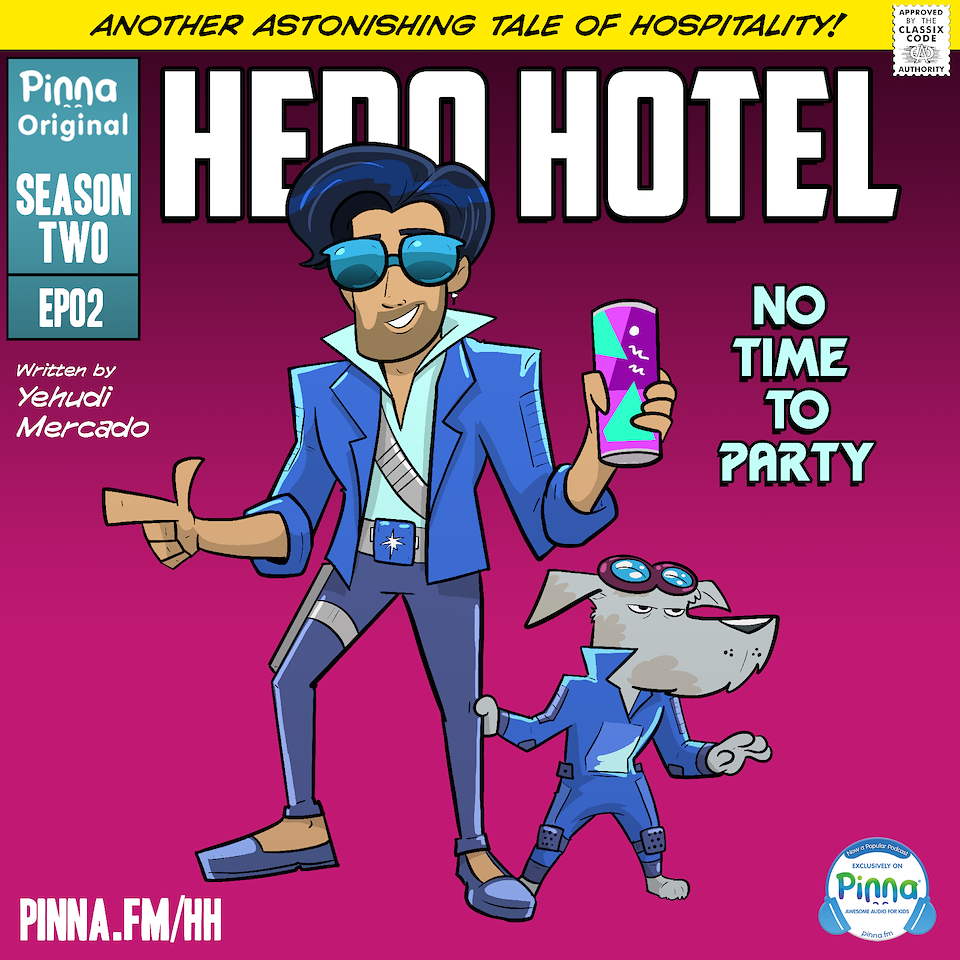 2 - No Time To Party (28 min)
As the newly appointed Social Coordinator, Chet is confronted with his first big task -- throwing a totally "tubular" party that's a real blast from the past for some intergalactic supers!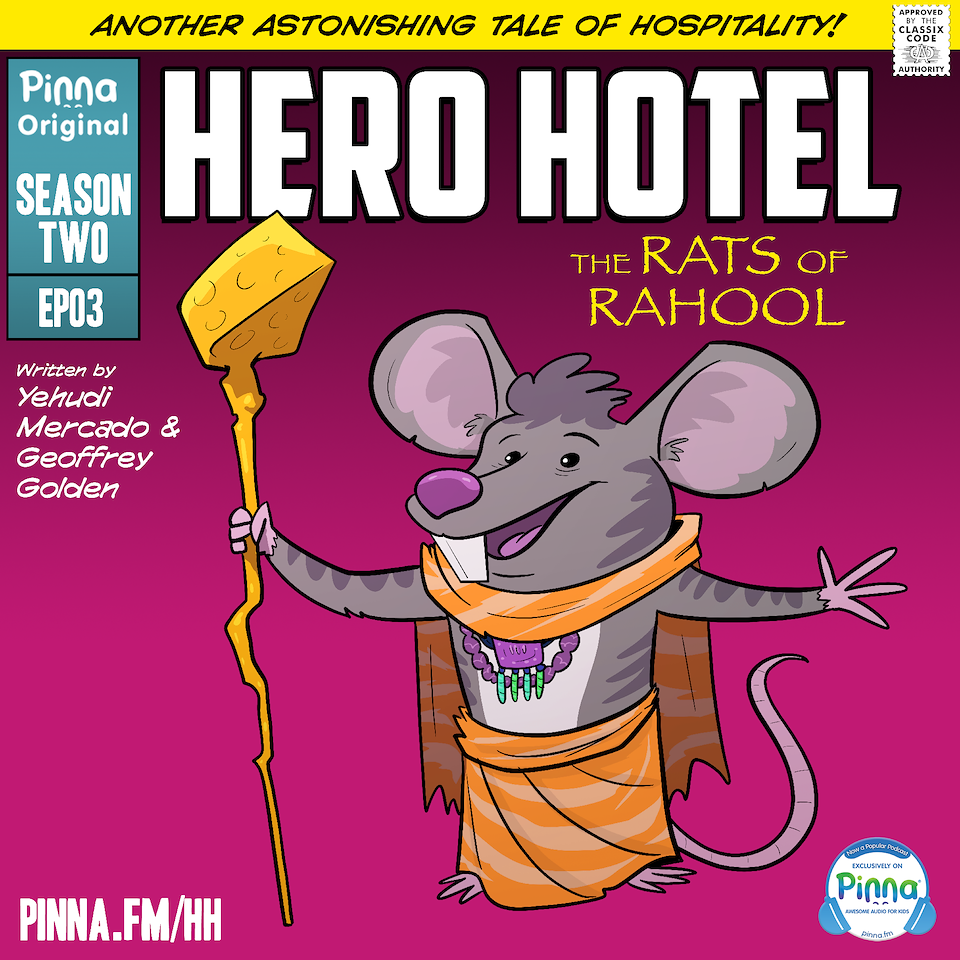 3 - The Rats of Rahool (26 min)
Crizzy becomes stressed out when an important food critic plans to come to Hero Hotel. While preparing for the visit, Boomer encounters some melodious critters in the Hero Hotel kitchen walls.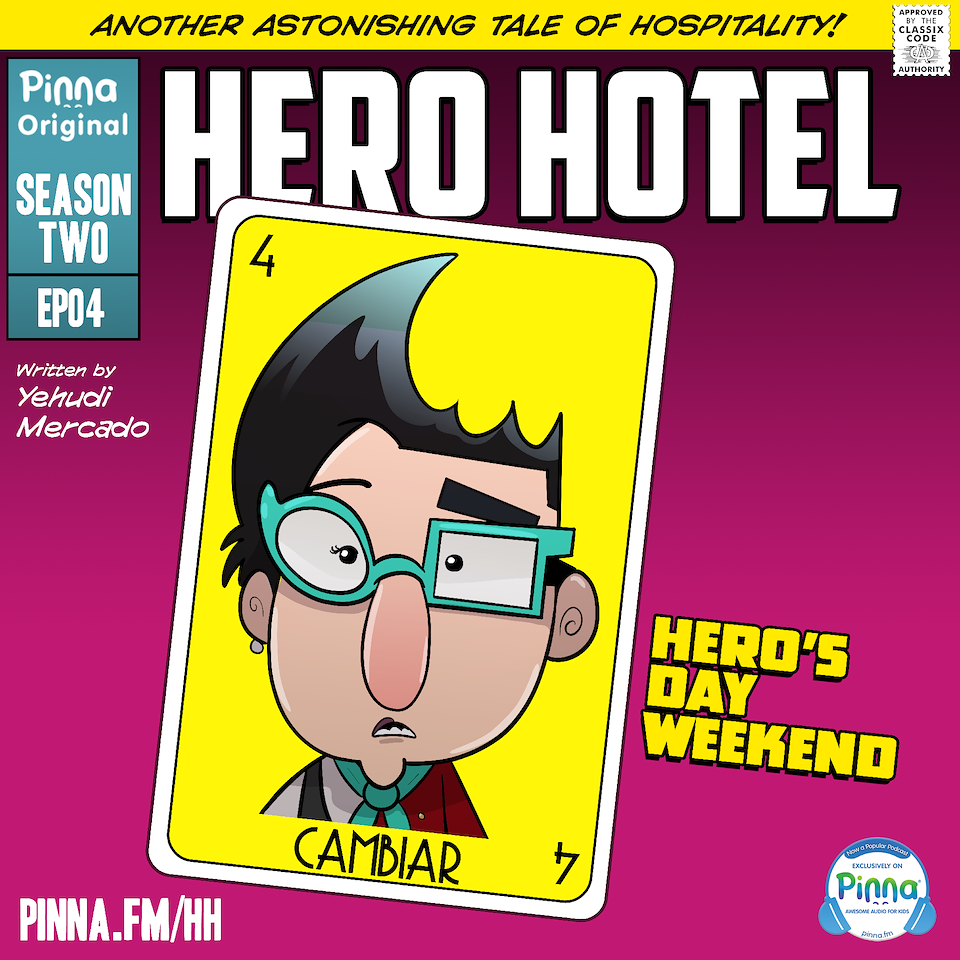 4 - Hero's Day Weekend (27 min)
It's Hero's Day! Chet's favorite holiday. Although he's excited to meet up with Gator Gilly, Chet gets a surprise visit from someone else...while BEING someone else.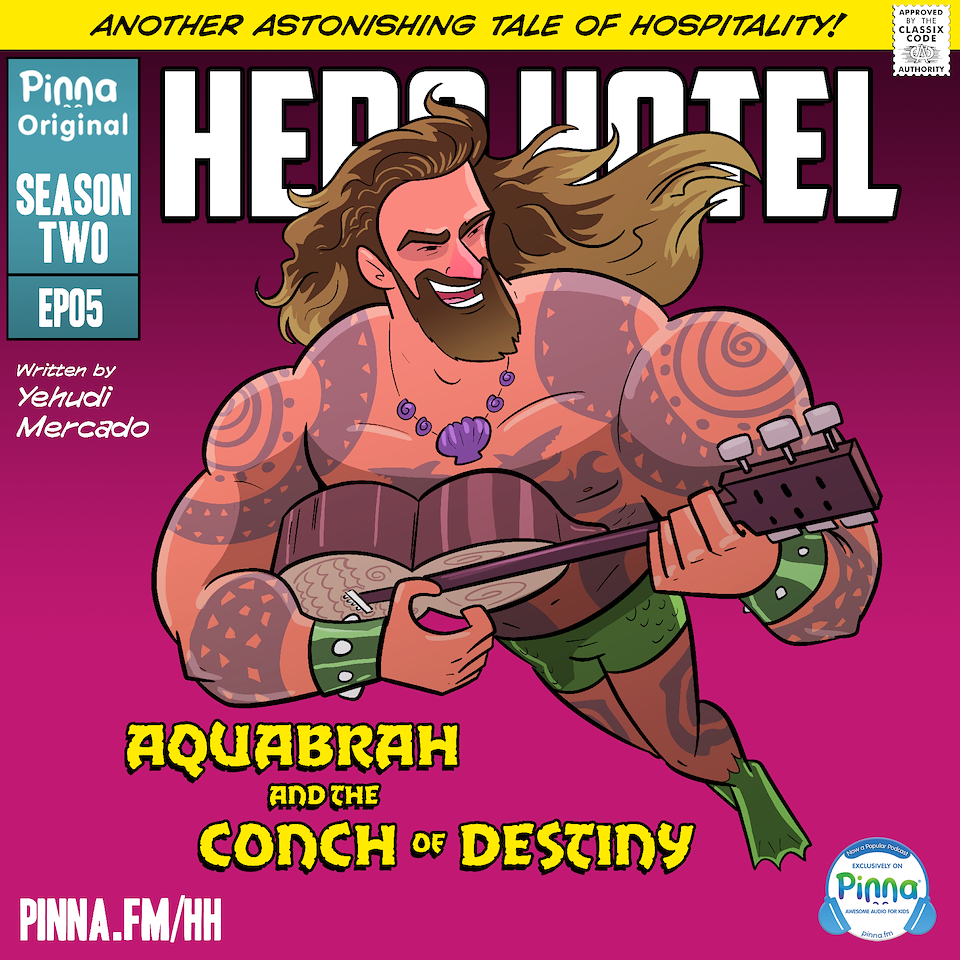 5 - Aquabrah and the Conch of Destiny (30 min)
After the news Chet received on Hero's Day has him "totally freaking out!", he decides it's time for he and Boomer to take action. And they get a little help from a cool underwater super.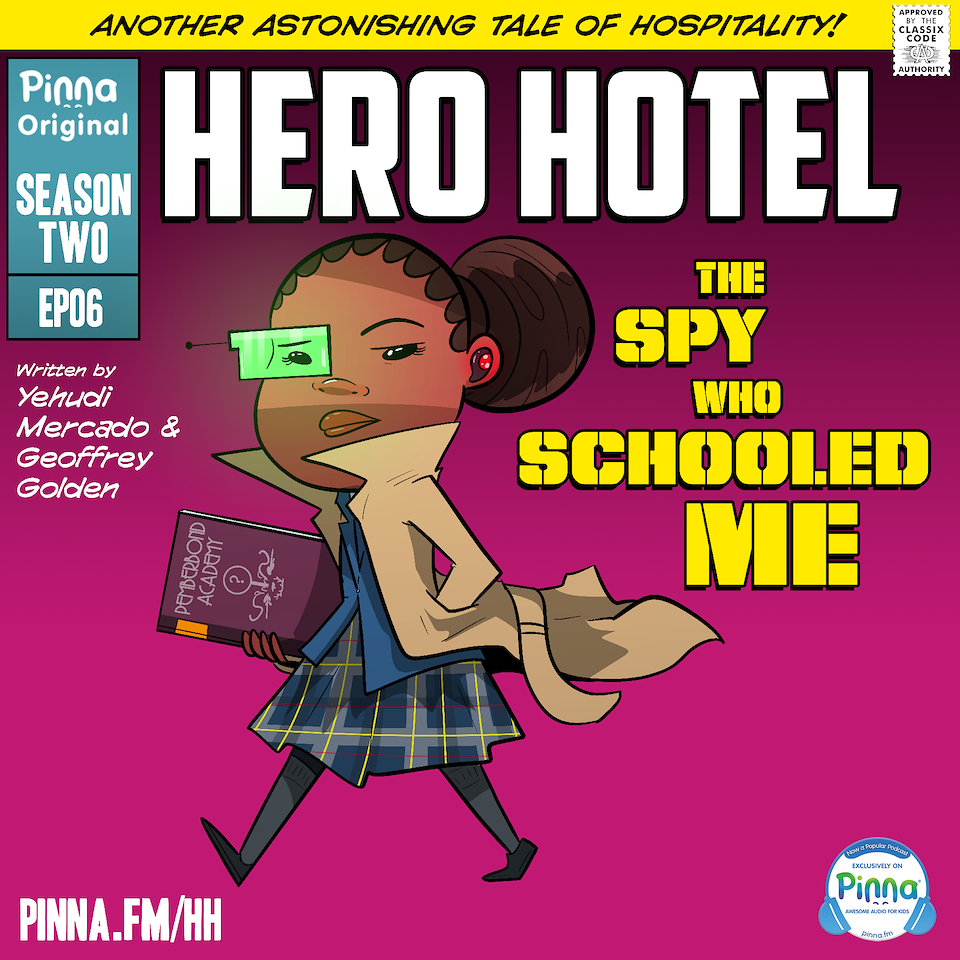 6 - The Spy Who Schooled Me (26 min)
It's story time! In this flashback episode, we learn what Gator Gilly has been up to since the events of last summer and the origins of her new identity.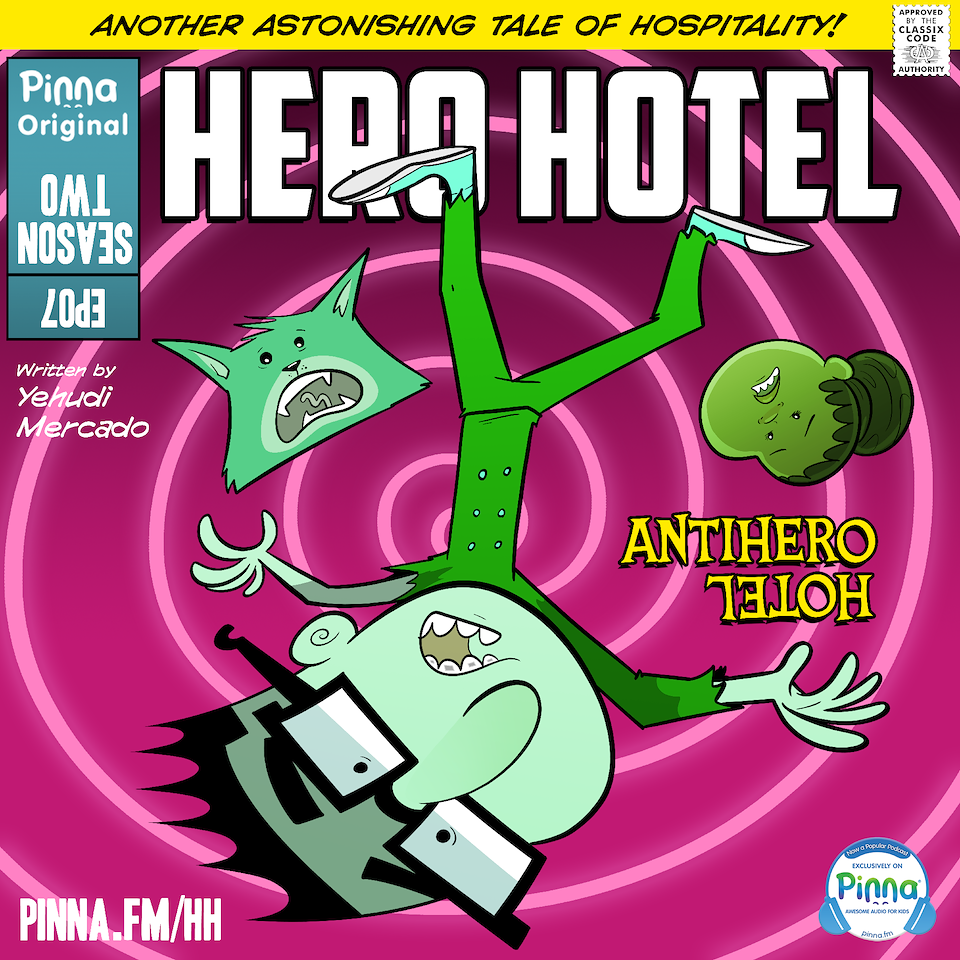 7 - Anti-Hero Hotel (28 min)
Chet, Boomer, and Gilly find themselves in a familiar place, but with unfamiliar features. Welcome to Anti-Hero Hotel!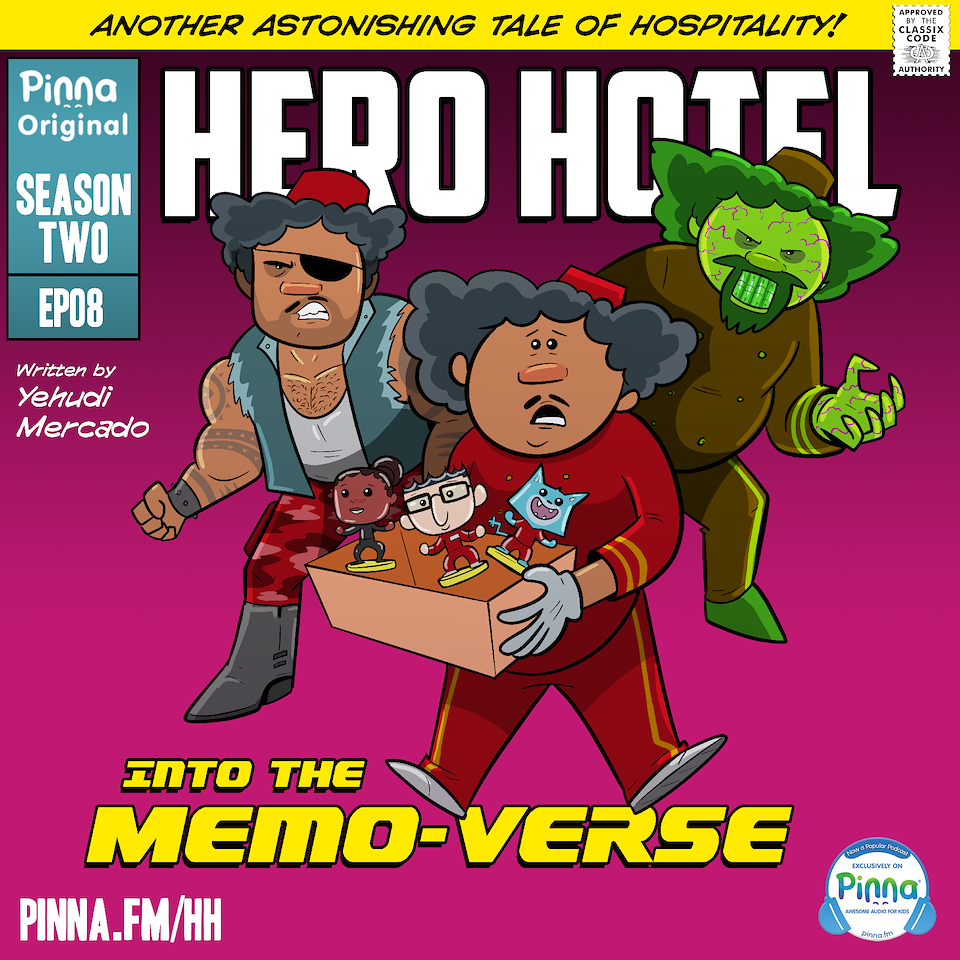 8 - Into the Memo-Verse (27 min)
Anti-Memo is hopping from dimension to dimension in search of the real Memo. What is Anti-Memo going to do next? Will he be the only Memo in this episode? Most likely not.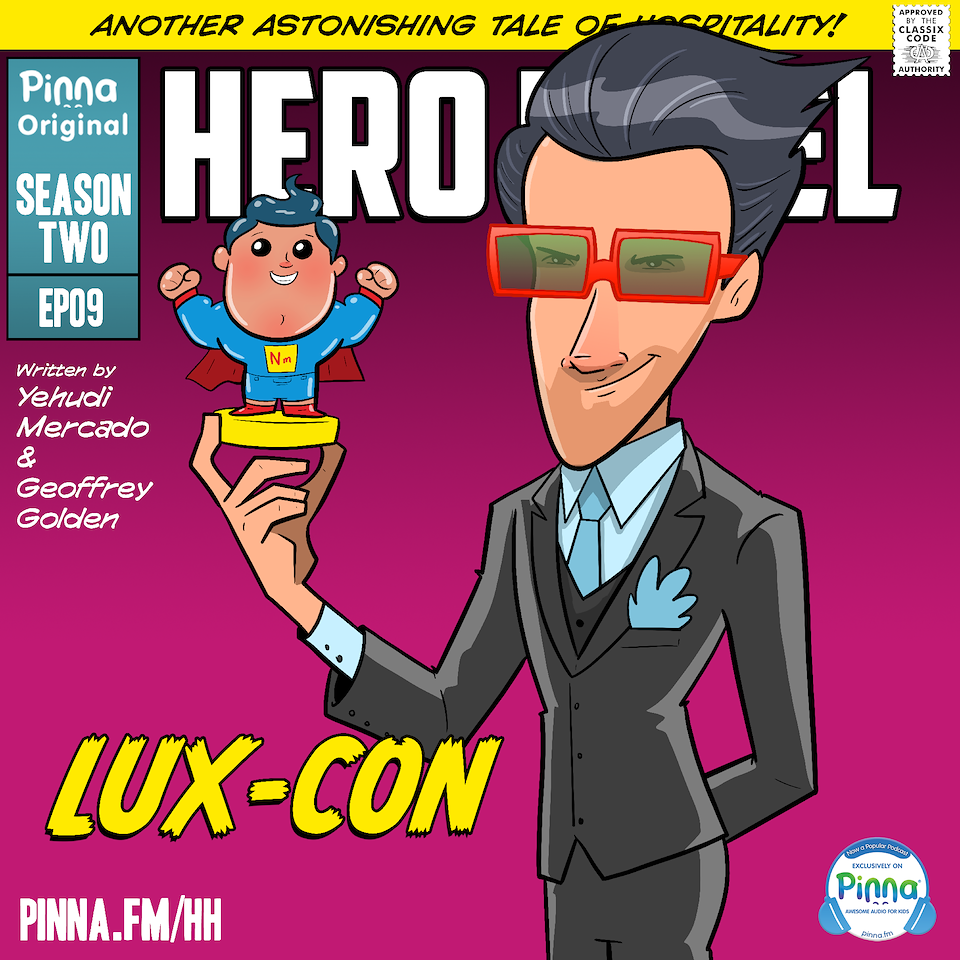 9 - Lux-Con (28 min)
Lux Luxor's big comic-con event is here, bringing thousands of fans to Luxury Lagoon. Meanwhile, the Hero Hotel crew plans for an ultimate showdown.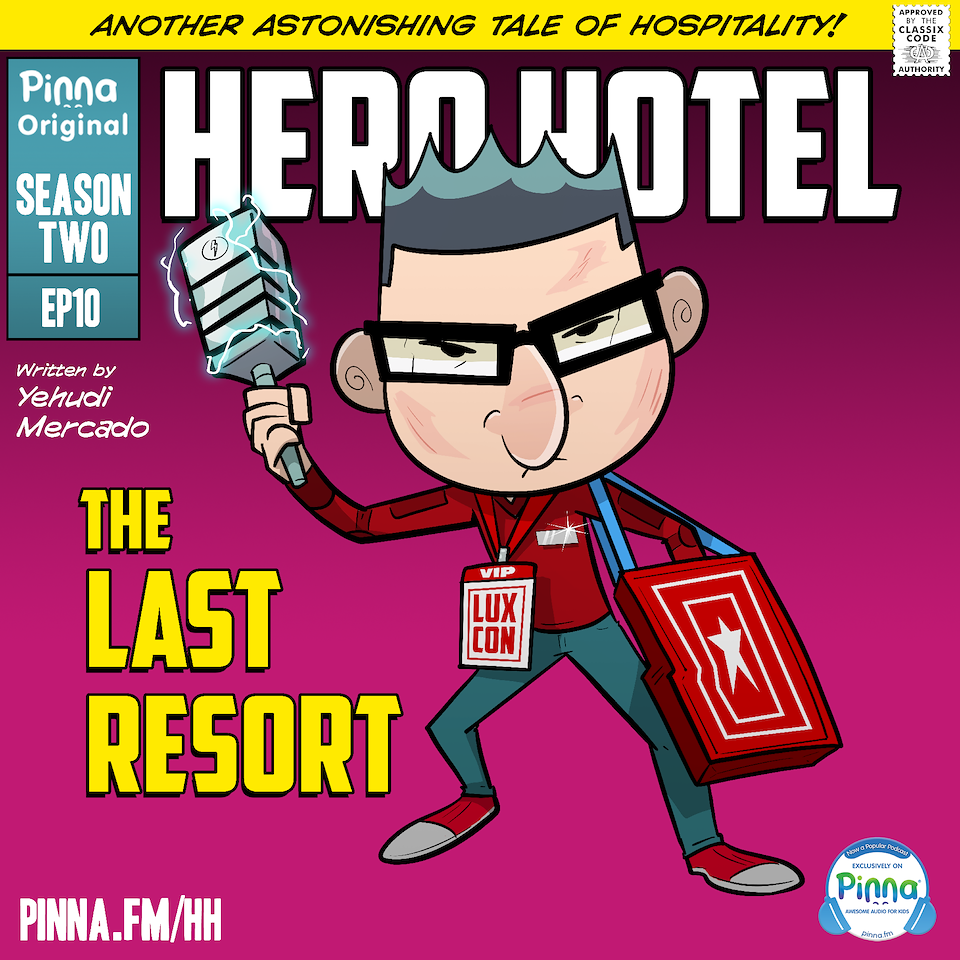 Chet has to plan like he's never planned before to stop Lux Luxor in this epic season finale... but will this be his Last Resort?
Hero Hotel Podcast Season Two
New episodes every Thursday! In this adventure comedy, Chet Zebrowski works at his Grandma Zee's hotel for superheroes. When hijinks and mayhem erupt – all while the heroes are on vacation and unwilling to lift a finger – it's up to Chet and his super-powered cat Boomer to save the day. But will catering to the needs of these demanding supers push Chet too far?
Parents' Choice Recommended!